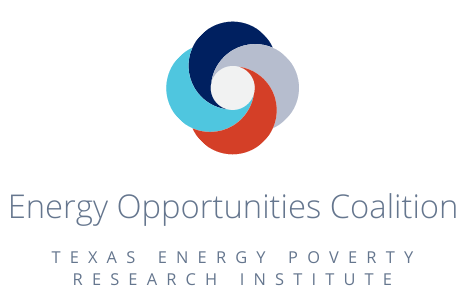 The 2021 Energy Opportunities Coalition (EOC) report, Advancing Clean Energy Solutions in Underserved Texas Communities, details how the Coalition's convenings fostered the creation of concept recommendations in three distinct areas: housing, mobility, and health. The coalition included key stakeholders in each of the three areas of focus from public agencies, nonprofits, universities, utilities, low-income and environmental organizations, and other interested groups. The recommendations in this report serve as starting points for supporting clean energy transition initiatives for low-income communities across Texas and build upon the ideas and dialogue of Coalition members throughout 2020 and 2021.
The following report frames the ongoing challenges at the intersection of energy in buildings, transportation, and health, and outlines the core concept recommendations borne out of the EOC and Advisory Group discussions. The concept recommendations put forward in this document are intended to serve as recommendations for future work within the Coalition and beyond. Additionally, these recommendations will help to inform TEPRI's future research agenda.
Funded By
This work is made possible through the generous support of The Energy Foundation.
Download