A Message From Our Executive Director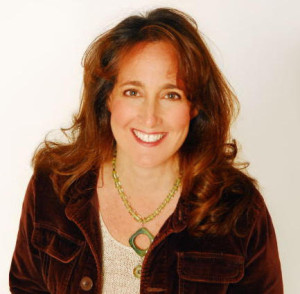 Friends of TEPRI,
I am honored and delighted to serve as the Interim Executive Director of TEPRI.
In March of 2014, I received a call from Becky Klein asking me to help her devise solutions to reduce the burden of energy costs for low-income households across Texas. What luck! While I had spent the entirety of my career working to build opportunities in underserved communities, I hadn't engaged the issue through the lens of energy.
I believe that energy is the most pivotal sector in the world today, overlapping with every aspect of society: the environment, transportation, health, resilience, the economy, and the workforce. The energy industry is experiencing a dynamic transformation, and TEPRI was launched with the guiding belief that these changes must be designed for the benefit of all.
I have been closely involved in the growth of TEPRI since its inception, and I am grateful for the opportunity to see first-hand how TEPRI addresses the intersection of the issues closest to my heart: a sustainable energy future and the economic well-being of all members of society.
TEPRI's 2021 projects were deeply impactful – piloting community solar models, measuring the impact of Winter Storm Uri on low-income populations, creating tools to improve energy efficiency, and building networks of community and energy stakeholders.
As you all know, I have big shoes to fill! Dana Harmon has been a phenomenal leader over the past 6 years. We are thrilled that she will stay involved with TEPRI in a consulting capacity, working with me over the next year to chart TEPRI's strategic growth. Our projects identify innovative solutions and pose exciting models that illuminate pathways forward.
Within this newsletter you will find:
Our 2022 Outlook, which forecasts what is on the horizon for TEPRI and maps out our work for the year ahead. You will see that we are committed to bringing energy solutions for Texas communities and beyond that are affordable, reliable and sustainable.

An announcement and statement from our new Board Chair – Cheryl Mele of El Paso Electric.

An opportunity to join the TEPRI team – we have an opening for a Director of Research Programs!
We look forward to working alongside each of you to build an affordable, clean, and more equitable energy future.
Warmly,
Margo
2022 Outlook
TEPRI's 2022 Outlook is bold and expansive. Our diverse portfolio of projects includes the creation of an array of models, tools, and networks aimed at providing affordable, reliable, and sustainable energy to low-income communities. With a dynamic team of energy partners, we are advancing solutions to prepare Texas for a more inclusive and sustainable energy future.
Conducting Research
TEPRI is gathering data through quantitative surveys, qualitative interviews, and data sharing agreements to expand our collective understanding of low-income communities and their relationships with energy.
Our research projects this year include:
Collecting and analyzing data on LMI household experiences to better understand the current opportunities and barriers to weatherization, energy efficiency, and renewable energy.

Data collection for a San Antonio-based community solar program in partnership with Big Sun Solar to understand the benefits to LMI participant households.
Conducting a statewide energy needs assessment of low-income households and communities to better craft region-specific approaches to energy cost burden reduction. The survey will deepen TEPRI's knowledge of the key demographic indicators of underserved communities, their relationship with energy services, and the opportunities and barriers for clean energy deployment. This study will be organized with standard metrics by which utilities, regulators, and other stakeholders may monitor changes to community profiles over time.
Piloting Solutions
TEPRI's research aids in the creation of innovative models designed to advance affordable, reliable, and sustainable energy solutions for LMI communities. We conduct pilot projects to test these models to determine their viability and find areas for refinement.
Our solutions-oriented projects this year include:
In partnership with the Southeast Energy Efficiency Alliance (SEEA), TEPRI is utilizing the Energy Equity Inspector and Action Planner that we co-developed last year to identify communities in South Texas and the Alabama Black Belt with disproportionately high energy burdens. TEPRI aims to build a coalition of local stakeholders in the selected communities to develop energy efficiency and weatherization projects in anticipation of future federal infrastructure funds. These initiatives will help to reduce relatively high energy costs for low-income community members in South Texas, improve home insulation and resiliency, and reduce carbon emissions.
TEPRI is partnering with a multi-stakeholder team to widen access to rooftop solar in underserved communities through weatherization and energy efficiency programs. The team includes the Houston Advanced Research Center (HARC), Frontier Energy, Texas Solar Energy Society, AEP Texas, and Austin Energy, as well as community organizations, Colony Park Neighborhood Association and Community Services Agency of South Texas. Unlocking solar as a competitive option within government programs, either individually or in combination, poses an opportunity for more equitable distribution of rooftop solar.

Continuing our goal of bringing clean energy investments to underserved communities, we are exploring and designing alternative community solar models to benefit underserved communities.
Developing Tools
TEPRI is developing online tools, curricula, training materials, and other resources to advance energy solutions for our target communities. We have three active projects and several in the pipeline aiming to empower energy sector and community-level decision-makers on how to best serve and include the underserved communities of Texas.
Our tool development projects for this year include:
Oncor has partnered with TEPRI to develop and host a geo-eligibility tool designed to assess the eligibility of potential low-income energy efficiency program participants. The tool is to be utilized by utility program contractors in the field to help verify participant addresses against Department of Housing and Urban Development (HUD) data. The tool is intended to increase the number of low-income households who participate in energy efficiency programs in the competitive market and ultimately to reduce energy cost burdens.

We are designing a web-based platform that aims to advance solar projects in the Texas competitive electricity market for community leaders in LMI communities. The site will help novice users learn about the solar market in Texas, explore potential pathways for solar development, and evaluate their compatibility with various models.

Our team is currently developing a training curriculum for multi-family affordable housing providers to increase deployment of energy efficiency programs and clean energy alternatives in both new construction and retro-fits.
Creating Connection
Through the development of stakeholder networks, TEPRI is building coalitions to more effectively advance energy solutions. In 2022, we are expanding our network across Texas to represent energy services, housing providers, social services, and community-based organizations. We will facilitate regional stakeholder gatherings to leverage expertise, share data, facilitate conversations, and enable collaboration. Our goal is to have representation from at least 50% of Texas counties.
Our projects this year include:
We will shortly be launching the second cohort of our

Energy Opportunities Coalition (EOC)

. In 2020-2021, the EOC was made up of 50 stakeholders who met 19 times, resulting in TEPRI releasing a report of recommendations titled "Advancing Clean Energy Solutions in Underserved Texas Communities

.

" Read the full report

here

.

TEPRI is launching our

Community Voices in Energy Efficiency (CVEE)

Initiative this month. The CVEE will deepen relationships with underserved communities and resource leaders from within these communities to see greater participation from LMI households in energy efficiency programs and to spark engagement with energy planning across the state. Our goal is to include 10 community organizations and residents from both rural and urban parts of the state to participate in this network.

TEPRI is facilitating a diverse, community-led, national network to support educational initiatives in the STEM fields. The project combines the latest academic research from Rice University, The University of Minnesota, and the University of Michigan. The cities of Houston, Minneapolis, and Detroit will participate in the program with the common vision of a STEM energy educational ecosystem guided by shared learning and inclusion.
TEPRI Board Appoints New Board Chair

Margo's transition to Interim Executive Director left a vacancy for the Chair of TEPRI's Board of Directors. We are delighted to announce that Cheryl Mele, Vice President of Customer Care and Communications at El Paso Electric, has agreed to serve as our new Board Chair.
"I am excited and honored to assume the role of Board Chair for TEPRI. As we explore innovations in the energy industry, there is tremendous opportunity to address the needs of underserved communities. At El Paso Electric, we continue to expand our partnerships to educate our customers on how to manage energy consumption and access assistance and learn about our weatherization and energy efficiency programs. I look forward to working with Margo and the team to advance our mission of affordable, reliable, and sustainable energy in 2022!" – Cheryl Mele
Featured Event
SPEER WEBINAR
On February 17th at 10:00 a.m. CST, our Research Analyst, Andrew Robison, will participate as a panelist for a webinar event hosted by the South-central Partnership for Energy Efficiency as a Resource (SPEER).
The event, titled: "Mechanisms of the Texas Energy Market: Demand-side and Energy Efficiency" will focus on the demand-side mechanisms of the Texas Energy Market in the context of the review process currently taking place at the Public Utility Commission of Texas (PUCT).
More information on the event and a link to register can be found here.
Now Hiring Director of Research Programs
We're hiring! TEPRI seeks a Director of Research Programs with keen intellectual curiosity and a deep interest in advancing sustainable energy solutions for low-income people and communities. As a senior member of the TEPRI team, the Director's responsibilities will include execution of TEPRI's research agenda, managing research staff, conceptualizing impactful research projects, leading external advisory committees, management of research grants, and programmatic business development.
The ideal candidate will have a strong creative and entrepreneurial spirit, have experience designing and leading social and technical research, and possess knowledge of the energy sector.
Sound interesting? The full job description and steps to apply can be found here.