Award Announcement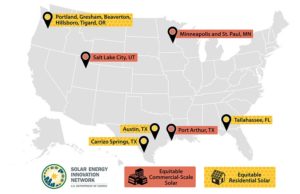 TEPRI was selected by the U.S. Department of Energy's National Renewable Energy Laboratory (NREL) to participate in the Solar Energy Innovation Network (SEIN) to identify opportunities to more equitably deploy solar to properties owned or rented by families in underserved communities by leveraging utilities' low-income energy efficiency programs and Weatherization Assistance Program funding.
Learn more about this exciting opportunity here.
Mark Your Calendars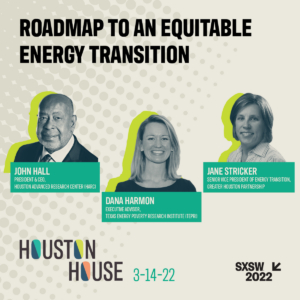 TEPRI's Dana Harmon will be featured on the SXSW Houston House panel "Roadmap to an Equitable Energy Transition," which will take place at the Line Hotel in Austin on March 14th.
More information can be found here.
In Case You Missed It
TEPRI's Andrew Robison joined SPEER for a panel on demand-side mechanisms in the Texas Energy Market.
Watch the recording here.
Copyright © 2020 Texas Energy Poverty Research Institute, All rights reserved.
Our mailing address is:
611 S Congress Ave Suite 125
Austin, TX 78704